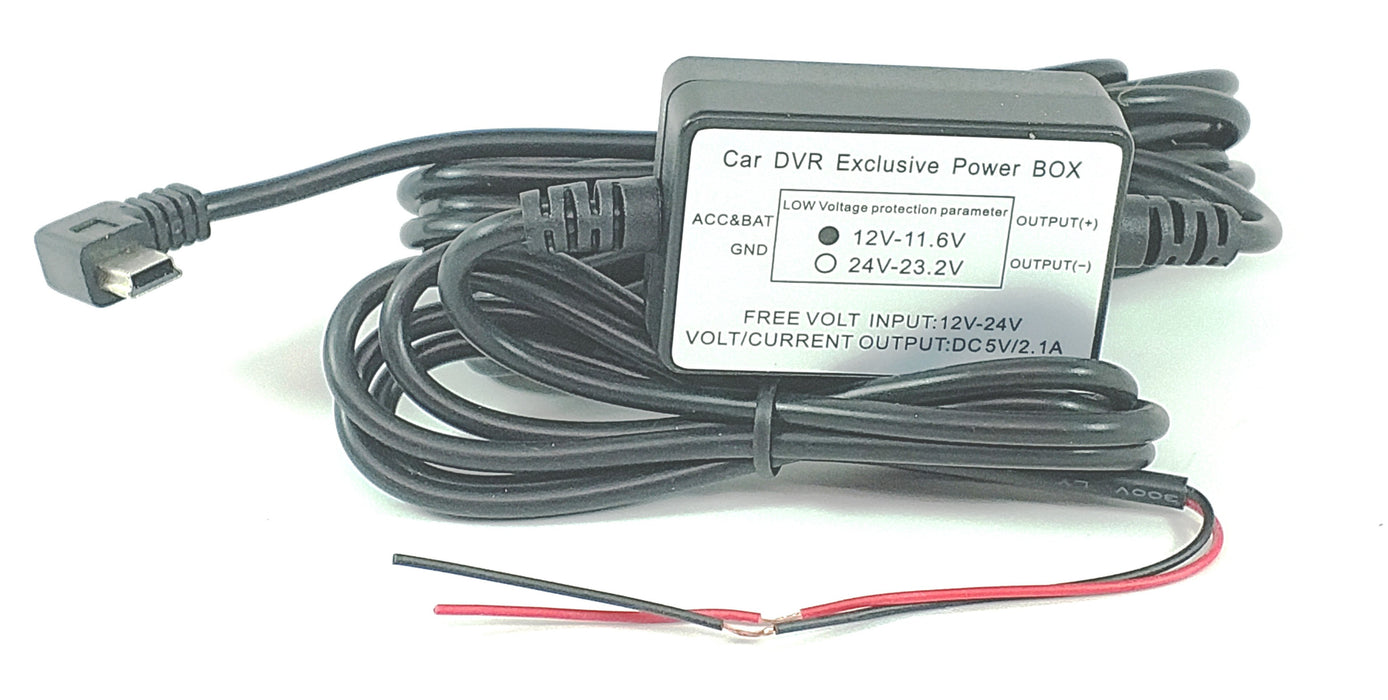 Mini-USB 12V Hard Wire Power Cable for Dash Cams
Save

$8.00
Current price
$21.99
$29.99
Part #: HDE-1009
The 12v Hard Wire Power Cable will allow any Top Dawg Dash Cam to be installed using a 12 volt power source rather than the cigarette lighter charger.
This will free up your cigarette lighter charger to be used for other purposes and will eliminate a power cable hanging from the windshield to the cigarette lighter charger.
The installation will look much cleaner and OEM and will ensure that the TopDawgDVR Dash Cam is on when the vehicle is on. Installation of a 12 volt power source is required and takes 10-20 minutes.
Powers all TopDawgDVR Dash Cams using hard line 12 volt power source

Does Not Work with Prime 2/4 Cam System or 3 Cam Dash Cam System

Compatible with Prime Gold, Blue, EagleEye and Platinum Dash Cams

Replaces the 12 volt cigarette lighter charging cord for a clean, permanent installation
Ensures that the DVR Dash Cam is on and receiving power when the vehicle is on
9 foot Cable
Includes 1 year warranty
Buy 2 or more to receive FREE shipping, otherwise, shipping will cost $2.99
Need a 12v Hard wire kit for other TopDawgDash Cams:
Fast & Free Shipping
FREE USPS 1-5 Day Shipping in USA & orders ship same day (by 2:00 PM CST MON-FRI)
Buy Now, Pay Later
Financed offered by Bread, with multiple financing options that can fit most budgets & credit scores.
Amazing Support
Offering the best pre and post-sale support! Call us, we answer! 833-379-6755